Garage Door Openers
Back To Our Services
All our technicians are highly specialized when it comes to providing garage door repair services. They are well-versed at fixing any broken part, as well as changing worn out parts. So if you want quality service, make sure to give us a call and you are surely to be in good hands at all times. All our contractors are adept at replacements as well as installations. Moreover, they use only the best door parts from the leading brands. That way any repair task completed surely will last a very long time.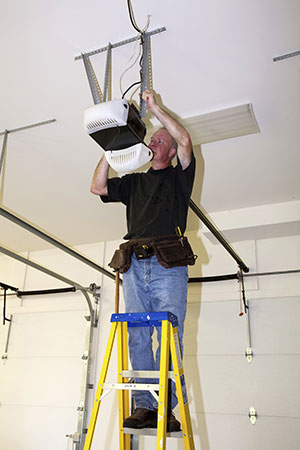 Established garage door company specializing in opener and spring repair
If you ever do need to either install or repair garage door openers, then Garage Door Repair Mercer Island is the place to do just that. We handle several different brands of garage door openers like:
Sears
Marantec
Genie
Craftsman
Chamberlain
Liftmaster
Each of these garage door opener brands is fantastic. It is all a matter of your own personal taste as to which one you prefer. Each garage door opener brand has three different types of openers:
1. Chain Drive Openers – These garage door openers are made to open the heaviest garage doors.
2. Belt Drive Openers – This is a very quiet garage door opener and is meant for the garage that has an apartment or simply bedrooms that are located above the garage.
3. Screw Drive Openers – These garage door openers are perfect for areas with extreme temperatures (either very hot or very cold) as it will work in any type of climate. Other garage door openers will not do that.
Our highly qualified garage door service technicians will help you decide which type of garage door opener you need, should you need to replace the one you currently have or if you are wanting to install a new garage door altogether. No matter which brand and type of opener you choose, you will get a high quality product and you will get five-star garage door service from Garage Door Repair Mercer Island. So, do not hesitate any longer.
Give us a call here at Garage Door Repair Mercer Island today, so we can see how we can assist you with your garage door repair and replacement needs.