Gate Repair Services
Back To Our Services
Fixing Swing Gate Hinges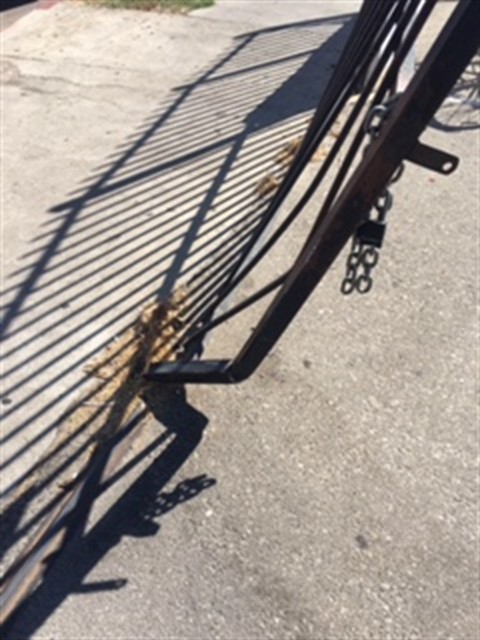 If you have trouble opening your swing gate and you hear awful noises while attempting to do so, then you most certainly have a problem with the hinges. They are the main hardware components responsible for the unit's movement. You should opt for repair as soon as you notice any kind of trouble with them. Our work will start with running a thorough inspection which will reveal the underlying cause of the problem. Sometimes, the hinges require readjustment and greasing. In other cases, there is a need for welding repair. We'll do anything necessary to restore the hinge's condition and the operation of the whole gate.
Troubleshooting Safety Sensors
These devices prevent sliding gates from closing while there is a person or an object in their path. When they fail, you'll find it difficult to close your gate with the clicker. This kind of issue compromises the entire system's safety and therefore requires immediate attention. Rely on us to step in quickly. If there is damaged wiring or misalignment, we'll take care of it and restore the device's operation. In case the safety sensors have failed completely, we'll replace them with new ones quickly.
Accurate Post Repair
Whether you have a post that is damaged, sinking or leaning on one side, contact our company today for a fast yet reliable solution. We'll repair it and secure it firmly in place while ensuring that it is perfectly straight. When the damage is beyond repair, count on us to replace the post with a new, stronger one. If the problem with the post has affected any hardware parts, we'll either fix them or replace them, depending on the extent of the damage. Our gate repair services are fully comprehensive.
No matter what kind of problem you have with your gate, we, at Garage Door Repair Mercer Island, can help.
Call us for a professional solution.